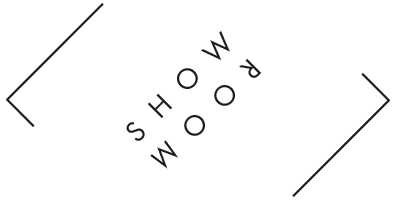 SHOWROOM 11
We are a sales and consulting agency in the centre of Rotterdam founded in 2012 and are fully committed to scouting, marketing and sales of mid to high end brands and designers. Our aim is to create an environment in which our brands and designers are not just represented by their products, but also through their concepts, craftsmanship, vision and stories. 
[unex_ce_button id="content_j8b5at7yv" button_text_color="#000000" button_font="light" button_font_size="14px" button_width="auto" button_alignment="center" button_text_spacing="8px" button_bg_color="#ffffff" button_padding="15px 30px 15px 30px" button_border_width="1px" button_border_color="#bfbfbf" button_border_radius="0px" button_text_hover_color="#000000" button_text_spacing_hover="8px" button_bg_hover_color="#ffffff" button_border_hover_color="#000000" button_link="contact/" button_link_type="url" button_link_target="_self" has_container="1" in_column=""]MEET OUR BRANDS[/ce_button]
A/W 2017-2018
This is the story of Kjær København. It is a story of simple cuts, clean lines, a Scandinavian universe with a focus on quality. It is a story about challenging and exploring the idea of classic wear. And it is a story about creating something with your own two hands.
A/W 2017-2018
Hofmann Copenhagen's represents cool sophistication with the greatest attention to the detail and quality of each piece in the collection. The spirit is fresh, playful and chic. Taking inspiration from the effortless style of the Parisian women, the collections give you an approachable designer experience.
A/W 2017-2018
The history of clothing brand Le Mont St Michel begins in Normandy in 1913 with quality work wear clothing. When Alexandre Milan brings the company back to life one hundred years later, he brings to it his own family tradition from the Tricotages de l'Aa. It's decided: knitwear will be the cornerstone of the collections. The knowledge and permanence are there, all that's left to do is to introduce a more contemporary vibe that will make of it a fashionable label as well as a neo-traditional brand.
A/W 2017-2018
Designed by the team of Ann Demeulemeester. Signature jersey and knitwear. A Contemporary wardrobe. Youthful, fresh and casual. Inspiration and aspirational. Pieces to stand out on their own, or to effortlessly combine.
A/W 2017-2018
Early 2010 Emmanuelle Plescoff & Timothée Pic launch Royalties Paris, a socks brand merging British codes and French. Inspiration of the brand comes from private notes researches, archives, sketches and old books collected over times.
A/W 2017-2018
Rooted in the Scandinavian tradition for simplicity and quality, Underwearables is a modern celebration of women's delicacies, that promotes a rejuvenating product experience based on a symbiosis between the inner self and the surrounding world.
A/W 2017-2018
Designer Magali Giunta, who was born and raised in the shoe world from an early age, created the perfect, most brilliant ballerina. The one that is true to form and so addictive one pair is simply not enough, branding it Lolo the Ballerina. 
[unex_ce_button id="content_43nb0wtxk" button_text_color="#000000" button_font="light" button_font_size="15px" button_width="auto" button_alignment="center" button_text_spacing="2px" button_bg_color="#ffffff" button_padding="15px 60px 15px 60px" button_border_width="1px" button_border_color="#bfbfbf" button_border_radius="0px" button_text_hover_color="#000000" button_text_spacing_hover="2px" button_bg_hover_color="#ffffff" button_border_hover_color="#000000" button_link="http://www.showroom11.nl/contact/" button_link_type="url" button_link_target="_self" has_container="1" in_column=""]VISIT SHOWROOM 11[/ce_button]