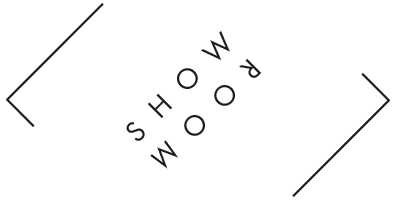 SHOWROOM 11
We are a sales and consulting agency in the centre of Rotterdam founded in 2012 and are fully committed to scouting, marketing and sales of mid to high end brands and designers. Our aim is to create an environment in which our brands and designers are not just represented by their products, but also through their concepts, craftsmanship, vision and stories. 
A/W 2019
Lose your mind. Find your soul. New womenswear brand, designed in Antwerp. 
A/W 2019
Natural elegance to masculine insurance, androgynous femininity DIEGA is emerging. Free of its overlays. Woven of vintage lived. Strength of character with beautiful materials and past colors. Intense and true, resolutely active and casual. An attitude for allure, signed with a discreet thread.
A/W 2019
Underprotection is a Danish brand based in Copenhagen and founded in 2010. The purpose of our company is to create underwear styles that makes you feel fabulous, loungewear you want to wear all week and swimwear that makes you dream about vacation and summer. Our biggest goal is to show that fair fashion made in sustainable fabrics do not have to be boring or less fashionable. We design two collections a year, which includes lingerie, loungewear and swimwear all made in sustainable materials and produced in a certified factory.
.
A/W 2019
The history of clothing brand Le Mont St Michel begins in Normandy in 1913 with quality work wear clothing. When Alexandre Milan brings the company back to life one hundred years later, he brings to it his own family tradition from the Tricotages de l'Aa. It's decided: knitwear will be the cornerstone of the collections. The knowledge and permanence are there, all that's left to do is to introduce a more contemporary vibe that will make of it a fashionable label as well as a neo-traditional brand.
A/W 2019
Early 2010 Emmanuelle Plescoff & Timothée Pic launch Royalties Paris, a socks brand merging British codes and French. Inspiration of the brand comes from private notes researches, archives, sketches and old books collected over times.
A/W 2019
Studio Collects philosophy is to create simple, yet inventive jewelry with a strong and fresh look. Every single piece is designed and handcrafted by the four designers themselves. In a former factory in the suburbs of Antwerp they found the perfect workspace to create their jewelry.'
A/W 2019
Simplicity & Timeless | capsule collection | New Label  
[unex_ce_button id="content_43nb0wtxk" button_text_color="#000000" button_font="light" button_font_size="15px" button_width="auto" button_alignment="center" button_text_spacing="2px" button_bg_color="#ffffff" button_padding="15px 60px 15px 60px" button_border_width="1px" button_border_color="#bfbfbf" button_border_radius="0px" button_text_hover_color="#000000" button_text_spacing_hover="2px" button_bg_hover_color="#ffffff" button_border_hover_color="#000000" button_link="http://www.showroom11.nl/contact/" button_link_type="url" button_link_target="_self" has_container="1" in_column=""]VISIT SHOWROOM 11[/ce_button]